Lernreise "Leadership in the New Normal"
Gehen Sie mit uns auf eine Lernreise der besonderen Art: in unserem über 8 Kurzmodule gehenden Programm "Leadership in the New Normal" bekommen Sie die Möglichkeit, den Ansatz der vertikalen Persönlichkeitsentwicklung für sich zu erleben und Ihre Führungsqualitäten in einem sehr dynamischen Umfeld auszubauen. Eine intensive Mischung aus hochaktuellen Führungsthemen, die in der Gruppe erarbeitet werden, individuellem Persönlichkeitsprofil, sowie 1:1 Coaching wird Ihren Blick auf Leadership in the New Normal deutlich erweitern. Begleitet werden Sie von einem vierköpfigen Trainer-Team, das es sich als Aufgabe macht, auf dem Weg stets im Interesse Ihrer persönlichen Weiterentwicklung zu agieren.
Für weitere Informationen: bernhard.broekman@leadership-choices.com
Mehr Details finden Sie in dieser Broschüre (pdf).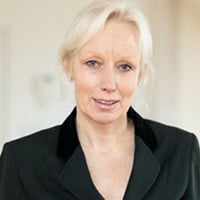 Petra Lewe
Experienced Executive and Resilience Coach, Partner and Member of the Management Team at Leadership Choices, Co-Lead of Resilience Community, certified as ICF PCC.